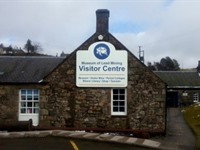 Museum of Lead Mining
The ore-field around Wanlockhead is the most important lead-zinc and mineral deposit in Scotland.
The award-winning Lead Mining Museum is only 2 minutes walk from the house. It has a mine, cottages and library tour and you can also try your hand at panning for gold!
The museum has a small shop and great cafe, for coffees or lunch. Group discounts available